Vehicular Homicide Attorney for Spokane
Steve Graham has 20 years experience handling vehicular homicide jury trials, and has the required courtroom experience to handle your serious case. Steve Graham was rated one of Spokane's top five criminal defense lawyers by the magazine Spokane - Couer d'Alene Living. Don't leave your future to chance.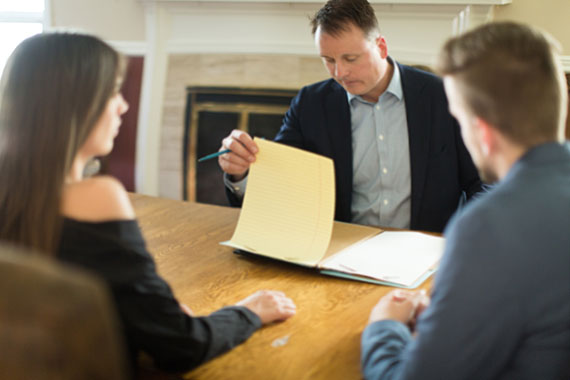 A conviction for vehicular homicide brings mandatory prison time, and will separate you from your family. Serving, Spokane County, Okanogan County, Ferry County, Lincoln County, Whitman County, Grant county and Stevens County, Mr. Graham will fight to ensure that you achieve the best possible outcome in your case.
Blood Alcohol Tests
In many vehicular homicide cases, the police will obtain a blood sample from the suspected driver in order to test for alcohol or drugs. The defense lawyer will take a hard look at the manner in which the blood was collected to make sure probable cause existed for the test, and to make sure the sample was collected and tested in a scientifically reliable manner. As a criminal attorney, Mr. Graham has successfully suppressed blood alcohol or breath tests in the past. He will look closely at the facts and circumstances of your case. Many times if the defendant is brought to a hospital, the blood sample and resulting test will be conducted by hospital staff rather than law enforcement officers.
Vehicular Homicide
Under Washington law, vehicular homicide is defined as causing the death of another person while 1) driving a car under the influence of alcohol or any drug, or 2) driving a car in a reckless manner, or 3) driving a car with disregard for the safety of others. The charge can be made whether the driver causes the death of a passenger in his vehicle, another vehicle, or a pedestrian.
As with a charge of DUI, the definition of "under the influence" is having a blood alcohol level of .08 or over, or by having one's driving be "affected by" the alcohol or drug. The penalties for this offense depend on how the crime is committed. Punishments can vary depending on whether the death is caused by driving while intoxicated, or by reckless driving, or by disregard for the safety of another. Under Washington law, committing this offense by driving while intoxicated has a seriousness level of a 9, thereby bringing a standard range sentence of 31-41 months for a person with no criminal history. If the offense is committed by reckless driving, the offense has a seriousness level of an 8, bringing a standard penalty of 21 to 27 months. The penalties for vehicular homicide have increased substantially in the last 20 to 30 years.
If the death is caused by disregard for the safety of others, the seriousness level is a 7, thus bringing a standard penalty of 15 to 20 months. Under legal precedents established by our courts, a person convicted of all three means of committing the offense is punished by the highest level. A criminal lawyer is needed to calculate the precise penalty, but the punishments can increase substantially if a person has prior felonies, DUI's, reckless driving, or convictions for operating a vessel while under the influence.
This offense of vehicular homicide is considered a "strike" for purposes of the three strikes rule if the offense was committed by driving under the influence or by reckless driving. However, if the offense was committed by disregard for the safety of others it is not considered a strike.
Causation in Motor Vehicle Cases
In many court cases having to do with vehicular crashes, the subject of causation will arise. In some instances both drivers are at fault, and it is up to the jury to make sense of what occurred. Even if a defendant is legally drunk at the time of the crash, it is possible for the other vehicle to have been the "sole cause" of the crash.
The notion of the "sole cause" is a defense under Washington law. However, it is not a defense that the other driver was merely "contributorily negligent." Criminal defense lawyers often find it helpful to seek the assistance of an accident reconstructionist. Such experts often find critical issues that the police detectives have missed.
Free Consultation
If you would like to discuss your case or circumstance with me, please call. I do free consultations on criminal cases. Being charged with a criminal case can be intimidating and can turn your life upside down. However, it may not be as bad you think. See also our page on reckless driving and vehicular assault.
Talk to an attorney who understands how these charges work in our court system. You will receive my honest opinion and I will listen to you and answer your questions. Call (509) 252-9167