Lawyer for Drive-By Shooting Charge
Drive-by shooting is a class B felony in Washington state and is punishable by up to 10 years in jail and a $20,000 fine.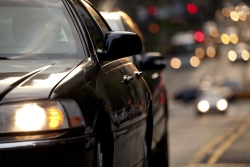 The offense is defined as discharging a firearm from a motor vehicle in a manner that is reckless and that creates a substantial risk of death or serious harm to another person. The charge is often coupled with other charges such as Assault in the First Degree or Murder.
It is often the case that other occupants in the car are charged as accomplices to the offense of Drive-By Shooting. However, for a person to be an accomplice that person must have aided, abetted, or assisted the offense in some way. Under current law, the crime of Drive-By Shooting is not subject to a 36 months firearm enhancement. This is because the crime itself requires the use of a firearm.
If you or a family member has been charged with Drive-By Shooting, call our law firm to learn about how we may be able to help you on your case. We do free consultation on criminal cases and we are available for weekend and evening appointments.