DUI Lawyer Spokane
A DUI charge can seem very intimidating. Many people ask themselves "I blew over .08, can anything really be done?" The answer is yes! DUI law is very complicated, and you owe it to yourself to get an attorney with a lot of experience fighting and beating DUI charges.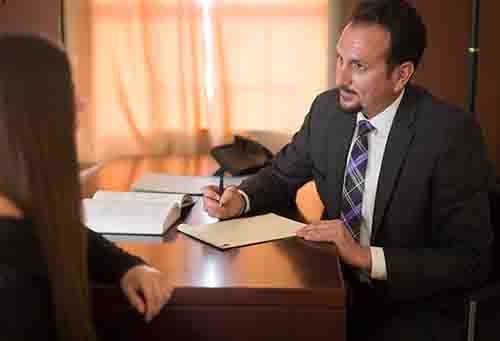 Steve Graham was rated top 5 criminal defense lawyer by Spokane-Living Magazine and has been interviewed for his expertise on DUI by such publications as the Wall Street Journal and the Huffington Post. He has over 25 years handling DUI jury trials.
The Breath Test is Not Accurate
Many people assume that the breath test machine is highly accurate. This is what the State Patrol and other police agencies would have you believe. In reality the breath instrument can be thrown off by a number of factors, including elevated body temperature (or fever), by breathing patterns, by an increase in the number of red blood cells (hematocrit), by a diabetic condition, or by chewing tobacco or mouth jewelry. The breath test can also be thrown off by mouth alcohol from belching or by partial regurgitation. DUI defense attorney Steve Graham has won DUI charges on these grounds, and has hired nationally renowned experts to testify on behalf of his clients. It is important to hire a DUI lawyer that understands these issues.
The Breath Test Can Sometimes Be Thrown Out of Court
In Washington courts, a prosecuting attorney must show that scientific evidence is reliable in order for it to be admitted into evidence. They have the burden of proof. With a breath alcohol test, strict procedures must be followed prior to the test. Some of these procedures involve preparing the breath instrument. Other requirements include the reading of a person's constitutional rights and implied consent warnings. Without the advice of an experienced DUI attorney, it is hard for a citizen to know how strong a DUI charge really is.
Roadside Tests or "Field Sobriety Tests"
An officer will usually direct a suspect to perform certain roadside tests to bolster a case against a person. These tests are scored very subjectively by the arresting officer. Video of the DUI arrest often shows that the test is was not done according to the standards set out by NHTSA. Additionally, scientific studies have shown that 46% percent of non-drinking drivers will fail these tests when it is the first time that they try these tests. A person's age, disability, or body weight can effect the accuracy of these tests.
If you have been arrested for DUI, it is important for you to contact an attorney right away so he or she can make a public records request for any video or audio of your arrest. This evidence is sometimes destroyed in a matter of days or weeks. Also video evidence may be available of a person's jail booking. It is crucial to show the jury this evidence so they can see that you were not in the condition that the officer says you were in.
Fighting a DUI in Spokane
DUI is a very serious offense that most often results in driver's license suspension among other severe penalties. If you have been arrested and charged with the crime of DUI, then you could face many serious penalties including driver's license suspension. You will have the opportunity to fight this penalty through a DOL hearing, and with the proper representation, you may be able to prevent this penalty from being imposed on you.
There is a lot of political pressure on judges and prosectors to be as tough as possible. As a counter-balance to this, you deserve an attorney that will be equally aggressive in standing up for your rights. People make mistakes every day, and it is not fair that a person's entire livelihood be stripped due to one mistake. Losing your license could mean relying on public transportation to get to work, and other activities. This is often a highly inconvenient and sometimes unreliable form of transportation.
If you are convicted of DUI, the conviction is on your record for life. The laws of Washington do not ever allow the conviction to be vacated or expunged. It is important that you get your case done right the outset. Don't let your case be handled by an attorney who focuses mostly on other areas of the law.
Your situation is of the utmost importance to this firm, and you can be sure that Attorney Graham will work alongside you to pursue a favorable outcome in your case. In addition, he offers a free case evaluation so that you may obtain some legal advice and information regarding your case without any financial obligation on your part. With 25 years of experience in handling criminal cases in Washington, as well as prosecution experience, you can rest assured that Mr. Graham can provide you with the criminal defense representation that you need in your case.
See our DUI Frequently Asked Questions here.
Charged with DUI? Let this firm help!
It is vitally important that you aggressively fight for your rights in this case and that you have skilled representation on your side that can help you fight for a favorable outcome in your case. Attorney Graham has years of experience in defending the criminally accused residents of Spokane, Washington, and he has experience as a prosecution attorney.
Contact this firm today for the skillful and highly experienced representation that you need on your side!