University of Washington Expulsion Process
It is important that any student disciplinary action be taken very seriously. Schools can, and will, discipline students, and expulsions are growing more and more common.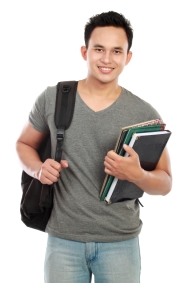 Many times students make the mistake of not telling their parents until they have already been suspended or expelled. We would encourage students, and parents, to contact us as soon as possible in the process. We do free consultations, and can usually be reached by phone even on the evenings and weekends. Our firm has won expulsion cases, had them reversed, and kept students in school.
School disciplinary cases at UW range from underage drinking (MIP), to possession of marijuana, to sexual assault, to hazing, to possession of firearms. The University of Washington has jurisdiction for incidents that occur on campus, and also for matters off campus that effect the university community. The school has also designated a certain area north of 45th Street in Seattle that it polices under its code of conduct. A disciplinary action at UW begins with an informal meeting with the student and the school's "initiating officer." At the conclusion of the meeting, the school chooses whether to exonerate the student, dismiss the matter, impose a sanction, or refer the issue to the appropriate university disciplinary committee.
UW Student Disciplinary Lawyer
The University of Washington has a faculty appeal board which handles the appeals of lesser cases, or handles more serious violations from the outset. In instances when a student is dismissed or expelled from the university, the matter goes to the president's delegate for final review.
UW can issue a range of penalties for alleged misconduct including formal warnings and reprimands, restitution (or compensation for harm done), disciplinary probation, suspensions from school, dismissals, or expulsions. Each UW campus has its own disciplinary committee, including Seattle, UW Bothell, and UW Tacoma. However, there is only one faculty appeal board for all UW campuses.
UW Disciplinary Hearing
When a disciplinary case is begun, the student is informed of 1) the time and location of the hearing, 2) the specific violation they are said to have committed, 3) a list of anticipated witnesses, 4) a list of the documentary evidence, and 5) potential sanctions.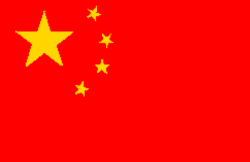 Mr. Graham has represented many UW students from the People's Republic of China on legal issues at the school.
Many campuses around the country are expelling more and more students for allegations of rape or sexual assault, including here in Washington. The majority of these expulsions for rape occur even in the absence of charges filed by the prosecutor attorney. Colleges are under a lot of pressure by the federal government to reduce the number of on-campus sexual assaults. Unfortunately, many innocent students are caught up in the dragnet. Under Title IX of the Civil Rights Act, schools are obligated to maintain an atmosphere that is non-discriminatory toward female students. For this reason, schools have also increased expulsions and suspensions for allegations of domestic violence assault.
In a criminal case, the court will appoint a defendant a public defender. However, with university discipline cases, no lawyer is provided. It is important to find an attorney who is prepared to help represent the rights of a student before permanent damage is done to a student education.