Fighting a Forfeiture by WDFW
The Washington Department of Fish and WIldlife has recently been stepping up its efforts to seize or forfeit the trucks, or boats, or weapons of sportsmen charged with even the most minor fish and game violations.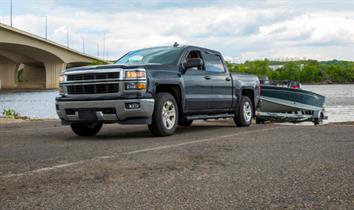 Steve Graham is an attorney with a history of fighting and suing WDFW to win the return of these items. To perform a forfeiture, the Department of Fish and Wildlife has to follow technical rules. If the department does not follow these rules, the property must be returned. It is possible to win your attorneys' fees back from the game department if you win and the court finds that the seizure was not "substantially justified." The seizure of your property that you worked hard for is an intimidation tactic that is often done by game agents for punishment for an individual who exercises their right to remain silent or who refuses to consent to a search.
It is important to meet the deadline of contesting the forfeiture of your property. It is critical that you contact an attorney right away to learn about your legal rights. Mr. Graham is a criminal defense attorney will a history of fighting for the rights of citizens against WDFW. Mr. Graham has handled forfeitures and has done numerous jury trials on allegations of misdemeanor and felony cases involving game violations. Mr. Graham is a former prosecuting attorney and consequently knows how the government goes about trying to prove its case.
Free Consultation
If you would like to discuss your case with Mr. Graham, feel free to call. He does free consultations on criminal cases. You will simply receive his honest opinion, and he will listen and answer your questions. See our other content about hunting violations.