Whitman County Criminal Lawyer
If you are facing a criminal charge in Pullman, Washington, you deserve an attorney with the experience and the tenacity needed to protect your rights and your future. Mr. Graham has been an attorney for over 20 years, and he has handled many of the highest profile cases that have arisen in Pullman.
Mr Graham is a former prosecuting attorney, and he know the ways in which the government will attempt to build a case. He will use his knowledge and insight to protect you and to counter the efforts of the police. He and his associates are tenacious lawyers who believe in doing their best for each client.
A criminal record can follow a person for the rest of their life. There is only one chance to have a criminal case defended right. If you our your loved one is facing a charge, please call for a free consultation to see how we would be able to help you through the process.
In addition to major felonies that may arise, such as assault or sexual assault, the Law Office of Steve Graham also handles such matters as underage drinking or MIP, drug charges, DUI, or possession of fake ID.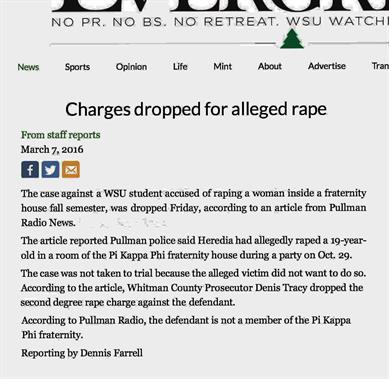 Mr. Graham's office is available for weekend and evening appointments. An attorney can usually be reached at his office within an hour or less. His office is less than 1 hour from the Whitman County courthouse in Colfax, Washington. In addition to criminal defense cases, Mr. Graham's office also handles university suspension and expulsion cases at WSU for such matters a Title IX to academic integrity matters.
Call to speak to an attorney today. (509) 252-9167, or email us at steve [at] grahamdefense [dot] com. If you provide a court case number we can often look the case up online. If you wish to speak to a criminal defense lawyer, please reach out today so we can assist.