Pend Oreille County Criminal Attorney
A criminal charge can turn your whole life upside down. The court system can be very intimidating, and it is worth it to have someone at your side who is experienced and confident. Attorney Graham and his associates have handled a wide variety of charges in Pend Oreille County ranging from DUI and MIP to Assault with a Deadly Weapon. If you have a criminal charge in Pend Oreille County, you owe it to yourself to consult with Steve Graham's firm about your case. Steve Graham is a former prosecuting attorney and has almost 25 years conducting jury trials in Washington courts.
To read about Mr. Graham's most recent felony jury trial in Newport, Washington, see here.
Mr. Graham has also done several DUI cases in Pend Oreille County District Court. Fighting a DUI charge takes special training and expertise to be done right. Steve Graham did his first DUI trial in 1994, and has been fighting DUI cases, and winning, ever since. There is a lot a defense lawyer can do to protect you from the harsh consequences of a DUI, and to fight the Washington State DOL to keep your driver's license.
In the autumn of each year Mr. Graham is asked to assist on hunting violations in Pend Oreille County. The county has a lot of opportunities for hunting and fishing, and the game agents are usually out in force. Common hunting violations include Unlawful Hunting in the Second Degree, Spotlighting, Failure to Notch Tag, and Trespass crimes. Such game violations often bring large civil penalties and license suspensions. There is a lot a criminal defense attorney can do to help mitigate the damage on a case like this and protect someone's record.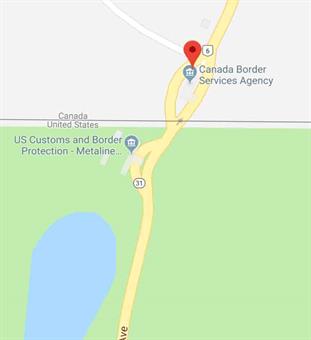 During the summer season, it is common for the police to issue citations for underage drinking or minor in possession of alcohol. Such offenses, while relatively minor, are still criminal allegations and can stay on young person's record if they are over 18 years of age. If properly negotiated, cases can be dropped, and this usually involves a young person going to alcohol classes, performing some community service hours, or paying a fine.
Much like the other border counties of Washington state, Pend Oreille County has the Metaline Falls / Nelway border crossing. Mr. Graham has represented a variety of travelers from both the U.S. and Canada with charges related to border crossings. Unlike stops of vehicles or searches in other parts of the country, border searches are unique insofar as they need not be substantiated by probable cause or reasonable suspicion. If you are caught with drugs or a controlled substance at the border, please contact our office for more information about how we may be able to assist you.
Free Consultation:
If you would like to discuss your case or circumstance with Steve Graham, feel free to call. Attorney Graham does free consultations on criminal cases. Being charged with a criminal case can be intimidating and it can seem like the odds are against you. However, it may not be as bad you think. Talk to a lawyer who understands how these charges work in our court system.