Lawyer for Federal Petty Offense Citation
There are many citations in Federal Court that you may not take too serious at first. The citation looks like a traffic ticket, but many of these matters are criminal cases and can leave you with a criminal record. These federal offenses are issued by agents from the National Park Service, Bureau of Reclamation Rangers, Bureau of Land Management Rangers, Immigration and Naturalization Services (INS), U.S. Army Corp of Engineers, U.S. Postal Service, Forest Service, etc.
United States District Court Violation Notice
Many of these matters called "Petty Offenses" are on a special docket in the federal courthouse in Spokane.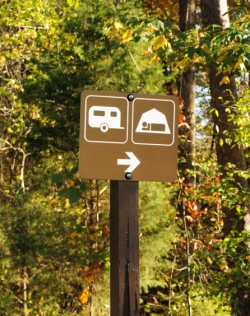 On some cases, a person charged can post collateral in the amount of the ticket instead of appearing in court. This can lead to a criminal conviction in many instances. Some offenses require a mandatory appearance, and they are marked MA on the bail schedule. If an individual fails to appear and fails to respond in the citation, he or she can be subject to arrest on a warrant issued by the judge or magistrate. It is important to address these matters promptly before they turn into larger problems.
National Parks Violations
Many petty offenses or violation notices are issued by National Park Service Rangers, most commonly in the North Cascade National Park and the Lake Roosevelt National Recreation Area. Additionally the cases are handle similarly in the Colville National Forest and the Okanogan-Wenatchee National Forest.
Citations are commonly issued for matters such as:
Archeological Resource Violations
Fishing, Net Violations
Trapping Violations
Camping, Food Storage, and Campfire, Picnicking in Prohibited Area
DUI, Operating a Vehicle in a Reckless or Negligent Manner So as to Endanger Persons or Property, Operating a Motor Vehicle Without Due Care
Boating, Water-Ski, Jet Ski Towing Violations, Motorboat on Closed Lake, Vessel Citations
Noise and Public Disturbance Violations
Littering, Waste, Sanitation, Pollution Violations, Refuse, Debris in Closed Area
Pet, Dog, Cat, Horse, Prohibited on Trails, Possession of Dog Not on Leash
Smoking Citations, Marijuana, Alcohol Violations, Open Container
Trespass, Disorderly Conduct, Giving False Information, Failure to Obey Lawful Order, Defacing Public Property
Explosives, Fireworks Violations, Unlawful Discharging of a Firearm
Livestock, Herding, Pasturing, or Grazing Citations
Traveling on Closed Roads, Load weight and Size Limits, Safety Belt Citations
Parking in Violation of Posted Restrictions, Operation off Roadways, Operation in Prohibited or Restricted Area, Snowmobile Violations
Threatened, Endangered, or Rare Species, Taking Migratory Bird, Fishing Without a License, Hunting Without a License
Snowmobile citations such as closed wilderness area, careless driving, etc.
Timber, Cutting or Removal of Trees, Gathering Wood in Prohibited Area
Interference with Government Employee
ORV Violation, Closed Area, Reckless / Negligent Operation of ATV, Failure to Obtain Recreation Permit
Interfering or Giving False Report to Forest Officer
If you are charged or cited with these charges or other federal offenses in the Eastern District of Washington, Spokane, please call our office today.